How To Make Money On Pinterest?
Home to countless cooking recipes, laughable memes, and home and style inspiration, there's certainly already a lot to love about Pinterest. But what if we told you that it's possible to make money on Pinterest?
There is a huge opportunity for individuals like yourself to use Pinterest to earn some extra cash, and they are endless. Every day, the content on this image-sharing platform is improving, resulting in more authentic experiences for each user.
If you have a product or service that matches what Pinterest users are searching for on the platform, you may be able to generate a regular income stream in several different ways. Money-making opportunities also exist on the platform for those who don't sell anything. Keep on watching to learn more about how you can begin making money on Pinterest.
What Is Pinterest?
Pinterest is a social media platform that allows signed users to create and share virtual mood boards, which are collections of images representing a specific theme or idea.
Pins are the images that are added to a board, and they can be sourced from anywhere on the internet. Pinterest users can also upload their own images. In addition to creating and sharing their own pins, users can also follow other users and boards that interest them, and they can repin pins that they like.
Pinterest is known for its focus on visual content, and it is often referred to as a visual search engine. It is often used by people who are planning weddings, fashion projects, or home renovations. The company has been venture-funded since its inception in 2010, going public in 2019. As of today, Pinterest has over 400 million monthly active users.
Due to its large user base, Pinterest has become one of the best monetized social platforms, and this article will show you exactly how.
How To Monetize Pinterest Account?
Pinterest can be a great way to earn some extra money. For example, you can create pins that promote products or services, and if people click on those pins and make a purchase, you'll earn a commission. You can also use Pinterest to drive traffic to your website or blog, which can then lead to additional sales or advertising revenue.
So, if you're looking for ways to monetize your Pinterest account, there are definitely options available. Just be sure to create high-quality content that people will want to engage with. If you do that, you'll be well on your way to earning some extra cash from Pinterest.
For a more in-depth explanation of how this process works, you could also check out some Youtubers that have content on how people can make money on Pinterest. Some top Youtubers include Shruti Pangtey on How to Make Money Online, Mike Vestil, and SideWalker Daily.
1. Get A Pinterest Business Account
Creating a business account is one of the best ways to kickstart your money-making journey on this platform. This is a must-do if you want to reach out to any brands for partnerships, affiliate links, etc. Business accounts are free and give you access to analytics, among other things.
There are several Pinterest strategies to implement and one of them includes how many followers you will need to become successful. If you want to learn how to make money on Pinterest, you will need to get a business account.
Creating a Pinterest business account is quick and easy, and it's a great way to promote your products or services to a wide audience. To get started, simply go to business.pinterest.com and create an account using your business email address.
Once you've verified your email address, you'll be able to choose a username and create a profile for your business. Next, you'll need to choose the right account type for your business. If you're selling products, you'll want to select the "Merchant" account type. And if you're running a service-based business, you'll want to choose the "Service Provider" account type.
Once you've done that, you'll be able to start creating pins and boards that showcase your products and services. You can also use Pinterest to drive traffic to your website or blog by adding links to your pins. To expand your chances of making money, setting up a business account that allows you to create Pinterest boards and pins is a great place to start.
2. Generate Traffic To Your E-Commerce Products
Pinterest can be a powerful tool for driving traffic to your eCommerce store. When used correctly, it can help you reach a wider audience of potential customers and generate interest in your products.
Of course, since the aim of your eCommerce store is to sell, Pinterest can help you generate revenue whenever people purchase your products through the Pinterest link.
One way to use Pinterest to generate traffic to your store is to pin product pages to your Pinterest profile. This will allow users who are interested in your products to easily find your store and browse your offerings.
You can also enable Rich Pins for your products, which will provide users with additional information about your products right on the pin itself. By taking advantage of these features, you can quickly generate traffic and interest in your eCommerce store.
3. Pinterest Affiliate Marketing
While Generating traffic for your online store is excellent, you can also use your Pinterest account to do that for other people who want sales for their business. This is exactly what affiliate marketing is through Pinterest.
As an affiliate for a company or product, you agree to promote the company or product on your board in exchange for a commission on any sales that result from your posts. To be an affiliate, you will need to sign up with a company or product that offers an affiliate program. Once you have been approved as an affiliate, you will be given a special link
In order to be an affiliate for Pinterest, you should have a good number of followers. Also, will need to create a board and fill it with pins that link to the product or service you are promoting.
You can also share your affiliate link in your profile in order to reach a wider audience beyond your Pinterest followers. It is also a great plan to drop a link to a captivating blog post or Youtube video that carries your affiliate link.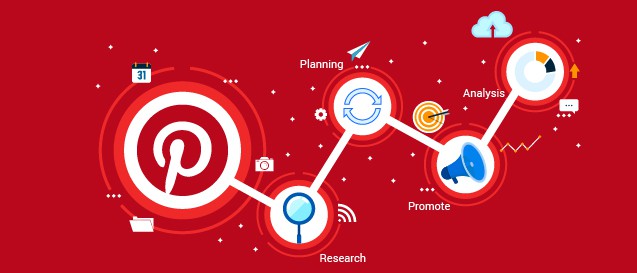 When promoting products or services on Pinterest, it is important to keep some important factors in mind. First, choose products that are relevant to your target audience and that you are passionate about. Secondly, make sure to post high-quality photos and descriptions that will encourage people to click on your links.
It would also be useful to include a call-to-action in your pins, in order to encourage Pinterest users to click through to your affiliate link. By following these tips, you can use Pinterest for successful affiliate marketing.
4. Be a Part of The Pinterest Creator Fund
Pinterest's reputation as a descriptive and graphical social media service is unrivaled, and with over 400 million monthly active users, the platform has gone further with its Creator Fund program.
The Creator Fund is a new way for creators to monetize their accounts on Pinterest. Introduced in 2021, the Creator Fund provides creators with the opportunity to earn money through the platform by promoting pins and collaborating with brands. To be eligible for the Creator Fund, creators must have an active account with at least 10,000 monthly views. In addition, they must be willing to participate in occasional creator surveys and meet other requirements set by Pinterest.
As a creator, you can apply to be a part of the Creator Fund by filling out an online application. If you are accepted into the program, you will be given access to exclusive tools and resources that will help you promote your pins and collaborate with brands. In addition, you will be able to earn money through the platform by receiving a percentage of the ad revenue generated from your pins.
If you are a creator who is looking for new ways to monetize your account, the Creator Fund may be a good option for you. By promoting pins and collaborating with brands, you can earn money while being a part of growing the Pinterest community.
5. Become A Pinterest Virtual Assistant
One of the ways Pinterest has established users to make money online is by working as Pinterest virtual assistants. Pinterest is a virtual goldmine for businesses, and as a result, many are willing to pay good money to have someone manage their account.
As a Pinterest virtual assistant, your job would be to run accounts for other users. This would generally involve creating pins, boards, and videos; researching trends; and reporting on analytics. the aim is to grow their account and possibly their business.
You can either work with individual clients or with businesses that have multiple Pinterest accounts. The key to making good money as a virtual assistant is to build up a strong client base. Once you have a few regular clients, you can start to charge premium rates. And if you're really good at promoting pins and growing followers, you could even start your own Pinterest management business.
So if you're looking for a way to make money online, consider becoming a Pinterest virtual assistant. However, you will need to have strong writing and social media skills, as that is very important for success. Once that is sorted, then you can run a Pinterest virtual assistant service and earn good money.
6. Help Pinterest Users
Pinterest is a powerful platform for businesses and individuals to reach a large audience with minimal effort. In fact, according to recent studies, pinners are 10 times more likely to make a purchase than users of other social media platforms. However, monetizing this user base can be difficult. One way to do so is by teaching new Pinterest users monetization strategies.
By becoming an expert in Pinterest marketing, you can offer your services to new Pinterest accounts who are looking to make money from their Pinterest following. You can teach them how to exploit the Pinterest search bar and search relevant keywords to help them create more targeted pins.
In addition to one-on-one coaching, you can also create and sell Pinterest marketing courses. By sharing your knowledge, you can help Pinterest users monetize their accounts and earn a healthy income in the process. You can then sell your courses or e-books by posting links to your website or blog.
7. Sell Pinterest Templates
As anyone who spends time on Pinterest knows, engaging visuals are key to success on the platform. That's why savvy entrepreneurs are increasingly turning to selling Pinterest templates as a way to make money.
If you're looking for a way to make some extra money, you may want to consider selling Pinterest templates. By creating engaging templates that are easy to use, you can quickly tap into a growing market of online users who are looking for ways to save time and add a professional touch to their pins.
In addition to offering your templates for sale, you can also promote them through social media and other online channels. With a little effort, you can quickly build a following and start earning some serious profits from your template sales.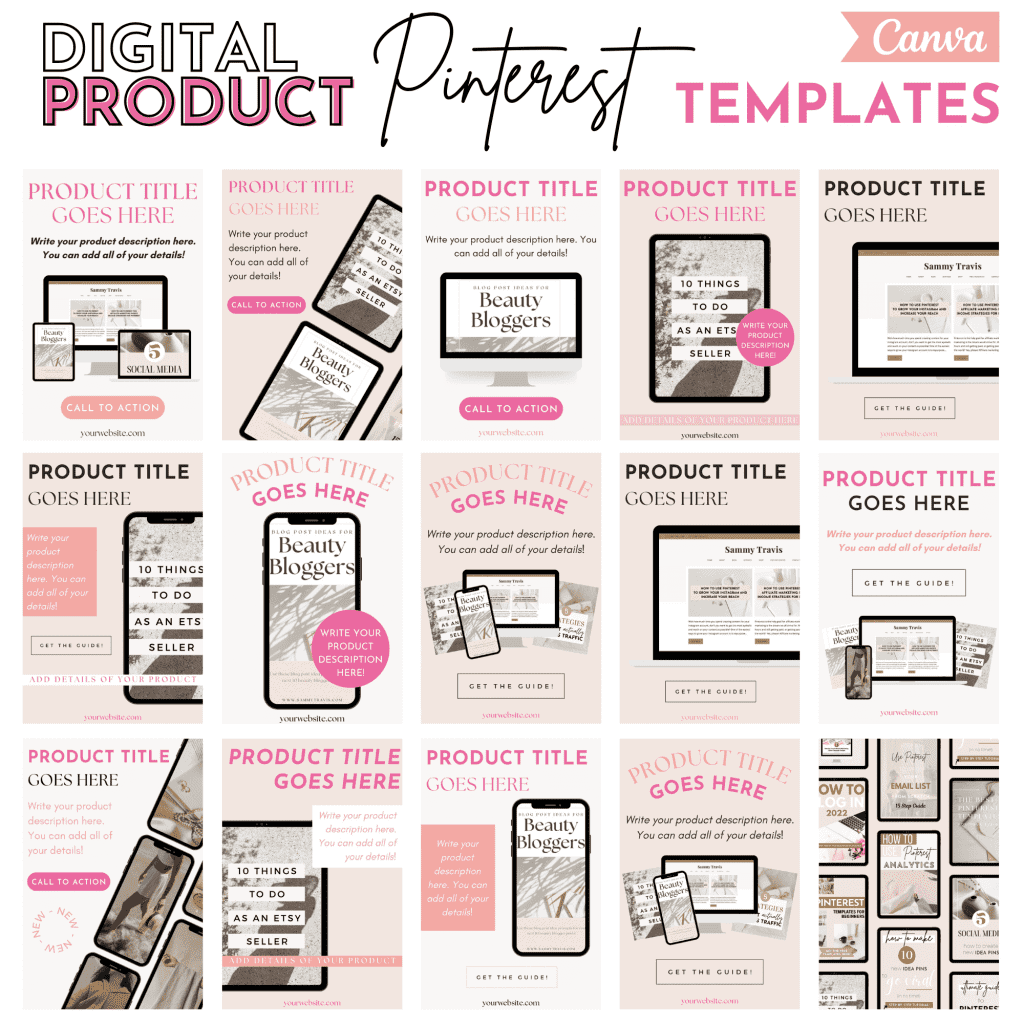 So if you're feeling creative and have some extra time on your hands, why not give it a try? You might be surprised at how much money you can make selling Pinterest templates.
You May Also Like: How To Make Money On Instagram
Conclusion:
If you aren't monetizing through Pinterest, now is a great time to start. Whether you run an eCommerce site, have an affiliate relationship with brands, or seek to improve your blogging income, this image-sharing platform is a great tool to help you boost your regular income.
With millions of users looking for inspiration and ready to make purchases online, incorporating Pinterest into your daily life is a great way to engage with your audience and drive potential revenue – the opportunities are endless.