Costa Rica Real Estate Zillow Search
Costa Rica is well-known for its expansive jungle, great surf breaks, and friendly locals. While many U.S.-based buyers are accustomed to the transparency of websites like Zillow and Trulia. However, Costa Rica Real Estate Zillow and Trulia is not a thing yet. Those in Costa Rica do not have access to this type of centralized MLS system; leaving newcomers feeling unsure how best to navigate their property search.
Navigating the real estate market in a foreign country can be daunting, especially without an app like Zillow. Don't worry; this guide will offer insights on how to get ahead of the game and find your perfect Costa Rica property! Learn more about why choosing a reliable broker is essential for success and start planning for future homeownership today.
Why Is There No Zillow In Costa Rica?
On Multiple Listing Services (MLS) in the U.S., Canada, and other parts of the world, you can only promote properties through a licensed real estate agent. You must register with your license number and the brokerage firm you work for.
There is no official MLS in Costa Rica. Many attempts have been made and there are currently a few websites that claim to be an MLS here. Websites claiming to be an MLS are misleading. The truth is anyone can transact property in Costa Rica.
There are currently very few properties with official addresses and most properties are designated by description and plano number.
Costa Rica's best property web portals are locally managed by individual brokerages. These brokerages strive to share exclusive listings with other brokerages and to include listings.
As you can imagine, buying land or a property is not as simple as it is in the US. There is minimal mapping in this country and no clear comps or boundary lines are posted online.
Many properties are not worth listing because of major issues such as a lack of access to utilities or improper title. It is important you have someone in your corner that knows how to navigate the local market. Having road access, electrical, access to water, and the ability to build what you want are among the top factors you should consider when buying land or developed property.
Finding A Realtor In Costa Rica
When it is time to contact a real estate agent in Costa Rica, foreigners often come with the expectation of working with a licensed realtor they like and trust from their home country. This is not a guarantee in Costa Rica, nor is it mandated by law. However, if you can get past the idea that Costa Rica should operate like the U.S.
Good market comparables are how people decide if a property is priced appropriately. But properties in Costa Rica are typically very unique with people often designing their dream homes with the expectation that someone else will one day enjoy their dream when they sell.
It takes an experienced eye with years of practice to know what the market will value property when it goes on the market. No algorithm could replicate the knowledge base of a good local agent.
Loon Brook Properties has a large database of listings throughout Tamarindo and other parts of Guanacaste (the northern most region of Costa Rica). Guanacaste is known as the driest part of Costa Rica and easily accessible through the airport in Liberia.
If you send and email to rsm@loonbrookproperties.com we are happy to lead you in the right direction as far as regions, towns, and communities that may fit what you are looking for.
Realtors in Costa Rica
In the U.S., you must be licensed to be a realtor. This requires a certain amount of time and effort to study and pass the real estate agent exam. Realtors must also work for an existing brokerage firm and cannot start their own company. Not following the rules can get you in trouble with the real estate commission and this gives buyers confidence that their realtor will work with integrity.
Costa Rica has something of a real estate chamber called "Camara de Corredores de BienesRaíces". Realtors in Costa Rica can choose to participate in their course to become a member of the chamber.
In this course, realtors learn about the legal types of properties in Costa Rica, as well as basic sales training and how to close a property. This is an optional course and not a requirement for practicing real estate in Costa Rica, however, the majority of realtors in our region do opt to take the course and have been licensed in the U.S. or Canada prior to moving here.
Finding Comps in Costa Rica
There is no formal organization or company that records sales prices in Costa Rica. At the closing of a property in Costa Rica, the current tax value of the property is recorded with the national registry.
This value is typically much below the actual sales price. A good realtor in Costa Rica will have a record of this information in a private database that we are happy to share with clients. Properties are very unique in Costa Rica and understanding cost differences can often require a more detailed explanation than figures can represent on their own.
Having a trustworthy and knowledgeable real estate expert in your corner can be the difference between buying overpriced or useless property and the property you will enjoy for years to come.
Why To Buy Costa Rica Real Estate
Whether you are looking into luxury homes, ocean views, villas or condos, costa rica likely has what you are looking for. There are many costa rica beachfront properties, commercial properties and towns to choose from. Famous locations like Tamarindo, Santa Teresa, and Pavones are popular destinations for surfing an enjoying the beach. These cities are much more remote and take a bit of travel to get to from the main airports in San Jose and Liberia.
Real estate agents can lead you toward a location that suits your goals. There are many great spots for vacation rentals that can act as a personal house and investment depending on your ability to live long-term in Costa Rica.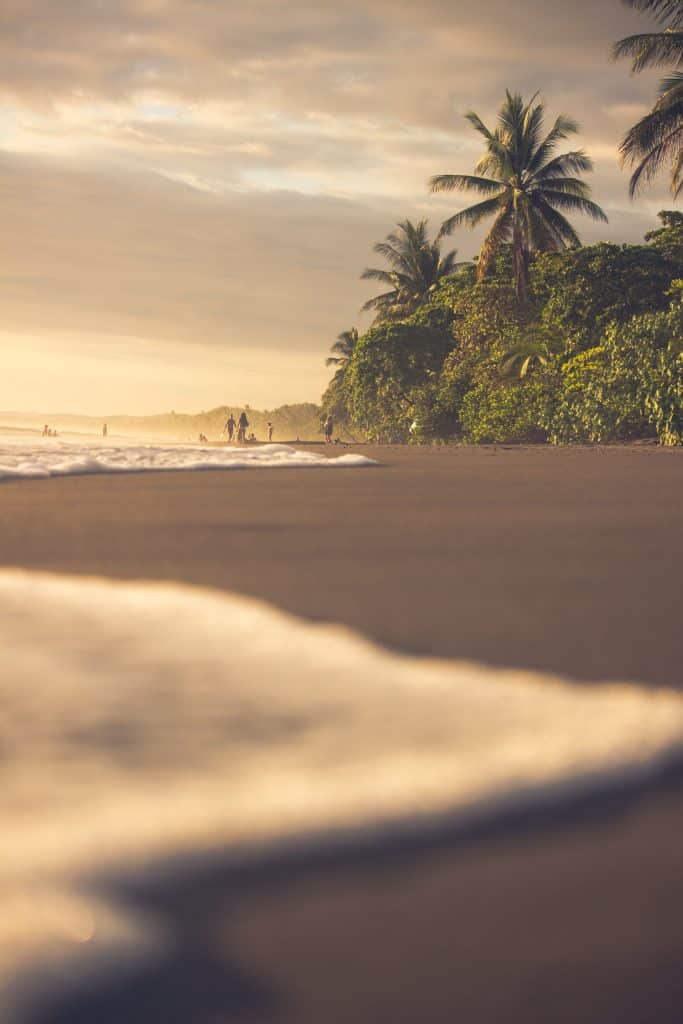 Costa Rica Residency
One way of gaining the ability to live long-term in CR is by investing in a property. If you spend $150k or more on a property this gives you the ability to fast-track your residency application.
If it is an ocean view you are after, you will likely be able to find a condo or apartment for much more affordable than you could in the US with better amenities.
If it is safety you are after a residence in a gated community may be for you.
When you look into costa rica real estate make sure you have a trusted team with you. Sure you can figure it out on your own but a purchase is likely to go much smoother if you involve a local expert in the process. If you are waiting for a buyer's market be careful you don't wait too long, the secret is out and many people are working remote now.
If there aren't any new listings that interest you in the area, reach out to an agent and see what they have coming to market soon, they might just have a full map view of unlisted land for sale that most of the world doesn't know about.